All-in-one: Recruitments, Appraisal, Expenses, Leaves, Attendances, etc.
A modern HR solution for companies
Odoo Human Resource Management
Employees are the driving force behind any successful organization. By managing them effectively, you can ensure a smooth and well-organized business operation. Proper employee management is essential for improving company performance and profitability.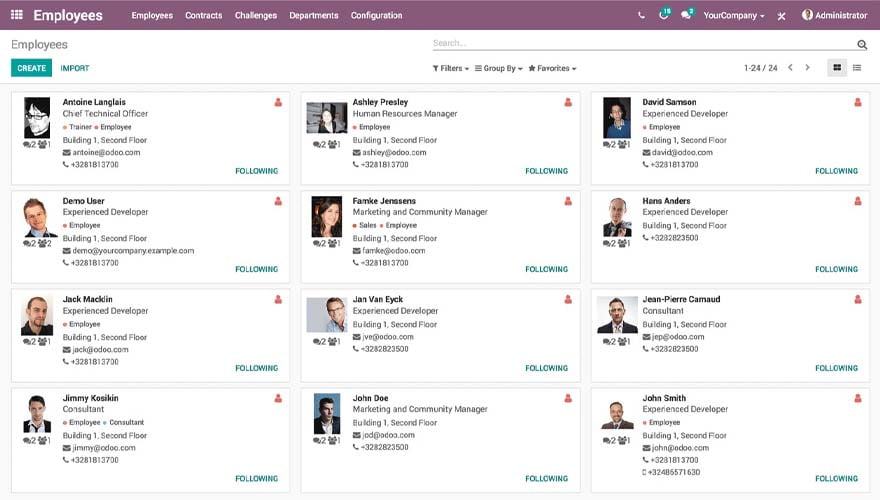 At Cypersystems, we are experts in Odoo and have a wealth of experience in helping organizations implement, customize, and use the platform effectively. Our team of experienced Odoo consultants has a deep understanding of the platform and can assist organizations in achieving their business goals through the use of Odoo.
If you are looking for a reliable and experienced Odoo consultancy that puts customer satisfaction first, look no further than Cyper systems. Contact us today to learn more about how we can help your organization succeed with Odoo
Business Industries in Odoo
Each module performs certain functions which are interlinked with each other.