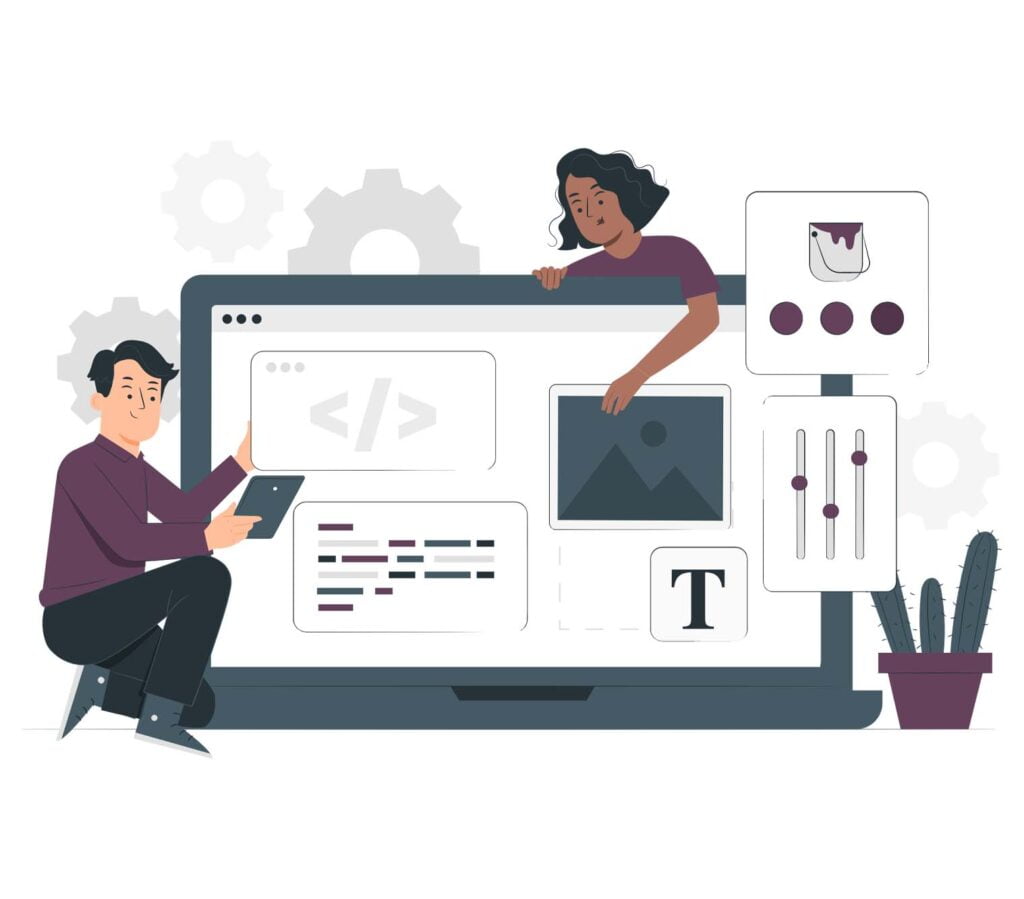 Odoo Customization for any process or model is a key to successful development for achieving desirable results. We have a team of experts who have been working on Odoo Customization
An enterprise application is a powerful tool that can help businesses streamline their operations, improve efficiency, and increase productivity. However, in order to truly get the most out of an enterprise application, it must be tailored to the specific needs and requirements of the client. This is where customization comes in.
At Cyper Systems, we understand that every business is unique and has its own set of needs and goals. That's why we offer high-end customization services to help our clients get the most out of their enterprise applications. Whether you're looking to extend the capabilities of Odoo's modular approach or simply need some additional functionality to meet your business needs, our technical team is here to help.
With our customization services, you can be confident that your enterprise application will be tailored to your specific needs, providing a personalized experience that helps you achieve your business goals. So if you're looking to get the most out of your enterprise application, don't hesitate to reach out to Cyper Systems for all your customization needs.
Odoo Customization Process
At Cypersystems, we are experts in Odoo and have a wealth of experience in helping organizations implement, customize, and use the platform effectively. Our team of experienced Odoo consultants has a deep understanding of the platform and can assist organizations in achieving their business goals through the use of Odoo.
If you are looking for a reliable and experienced Odoo consultancy that puts customer satisfaction first, look no further than Cyper systems. Contact us today to learn more about how we can help your organization succeed with Odoo
Frequently Asked
Questions (FAQ)
Though we work on diversified projects from various clients, the inquisitiveness each has remains the same.
Here is the list of the most common questions asked by our clients.
Why choose Cyper Systems Technologies as your Odoo Customization Partner?
Cyper Systems Technologies have been consistent with its work delivery and client satisfaction record. We have immersive knowledge, extensive and vast experience in providing Odoo Customization services to different industries. Time and again, we have proved our mettle when facing new challenges and developing best possible solutions.
What types of integrations does Cyper Systems provide?
Cyper Systems provides with Social Media Integrations, Payment Gateway Integrations, eCommerce Integrations, Accounting Integrations, SMS Gateway Integration and Shipping Integrations.
Can I customize Odoo to meet my specific business needs?
Yes, Odoo is highly customizable and can be tailored to meet the specific needs of your business. You can add or remove modules, modify the appearance and functionality of existing modules, and create custom modules to meet your specific requirements.
What are the steps to customize an Odoo module?
Requirement Analysis in business involves the current study of business workflows, understanding the current pitfalls limiting the business returns and efficiency. Gap Analysis is bridging the gap between current inefficiencies and enhancing future efficiencies.
What are the expertise level of Customization Cyper Systems provides you?
We use REST APIs, SOAP and the Python libraries to integrate the Odoo apps to other software services.
With our well-experienced developers, we deliver the best quality solutions for Odoo Integrations.
Business Industries in Odoo
Each module performs certain functions which are interlinked with each other.