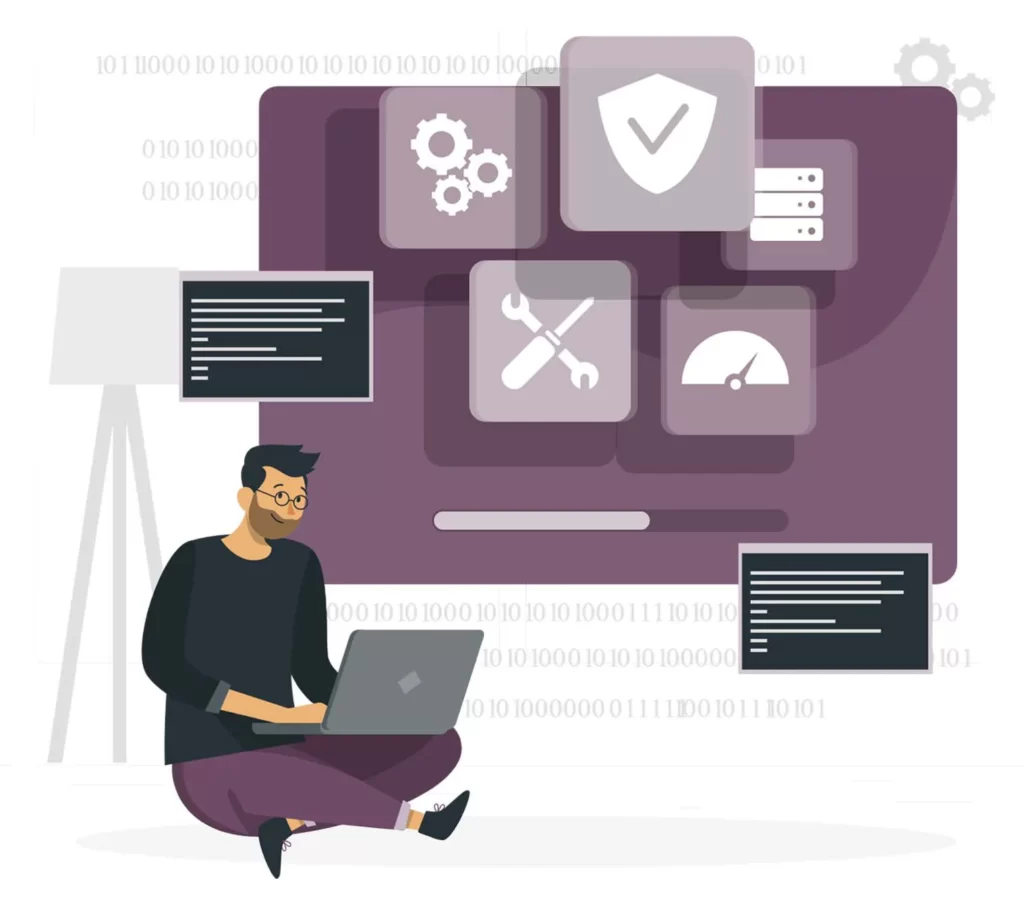 This is a very crucial process, you really need experts to provide you with solutions for successful Odoo Implementation.
Odoo Implementation Services
Odoo implementation refers to the process of installing, configuring, and using Odoo to support the business processes of an organization. This can include customizing the platform to meet the specific needs of the organization, integrating it with other systems, and training users on how to use the platform effectively.
Planning
The first step in implementing Odoo is to carefully plan the process. This includes identifying the specific business needs and goals that the platform will be used to support, as well as determining which modules and features will be needed.
Installation
The next step is to install the platform on the organization's servers or in the cloud. This typically involves installing the necessary software and configuring the platform to meet the organization's specific needs.
Customization
Once the platform is installed, it may be necessary to customize it to meet the specific needs of the organization. This can involve modifying existing features or creating custom modules using Python code.
Testing
After customization is complete, the platform should be thoroughly tested to ensure that it is working as expected and that all customizations are functioning correctly.
Deployment
Once the platform has been tested and is ready for use, it can be deployed in the organization. This typically involves training users on how to use the platform and implementing any necessary processes to ensure that it is used effectively.
Odoo Implementation Key Features
Advanced Optimization
ERP Solutions with a full potential solution with
 Odoo ERP benefits
Customize Odoo Reports
Odoo's energetic reporting system provides reports in PDFs, Excel/CSVsStable Operation
Stable Operation
After the Implementation or Migration, we also help you with errors and bugs for your system
Secured Implementation
We ensure that only authorized users can access or read your data. Your data is highly secured
Low-Cost Implementation
Enterprise features with minimal price and every business can afford. Low-Cost Implementation
At Cypersystems, we are experts in Odoo and have a wealth of experience in helping organizations implement, customize, and use the platform effectively. Our team of experienced Odoo consultants has a deep understanding of the platform and can assist organizations in achieving their business goals through the use of Odoo.
If you are looking for a reliable and experienced Odoo consultancy that puts customer satisfaction first, look no further than Cyper systems. Contact us today to learn more about how we can help your organization succeed with Odoo
Business Industries in Odoo
Each module performs certain functions which are interlinked with each other.
Frequently Asked
Questions (FAQ)
Though we work on diversified projects from various clients, the inquisitiveness each has remains the same.
Here is the list of the most common questions asked by our clients.
Why should I choose an Odoo partner over a freelancer?
Technically Odoo implementation includes various stages from start till the deployment. Therefore, it is advisable to work with Odoo partners who are not only well-experienced and well trained professionals but also are expert in executing the implementation using company standard methodologies. This helps you in understanding the entire implementation process easily without getting into unknown complications which can lead to deviation or time constraint issues. Furthermore, Odoo partners are experts in all industry domains and have access to Enterprise Edition source code thereby offering boundless Odoo services.
What makes Odoo implementation budget friendly?
The price of Odoo implementation depends upon the modules selected under a package. Since the package can be custom-made, you can choose only the essential modules for your business which can lower the cost of your implementation. Moreover, as there are no license fees unlike other proprietary ERPs, this makes Odoo more budget friendly. Moreover with the advancement of Cloud technology, you can further lower your cost by choosing cloud implementation to avoid any additional infrastructure cost.
Why should I opt for Odoo over other ERPs systems?
Odoo is more budget friendly than other ERPs which include license fees. Also, with Odoo there are limitless possibilities of customizations which can be implemented. Odoo has an exceptionally large number of different modules which can help you choose the right modules for your business to achieve the desired results.
What makes Odoo implementation pocket-friendly?
You can lower the cost of Odoo implementation by adding only essential modules that are required for your business. Lesser the modules, lesser the Odoo implementation costs. With no license fees unlike proprietary ERPs, Odoo community edition further lowers down the cost of Odoo implementation. Odoo enterprise online edition, brings down further the expense, as no additional infrastructures are demanded.
What are the expertise level of Customization Cyper Systems provides you?
We use REST APIs, SOAP and the Python libraries to integrate the Odoo apps to other software services.
With our well-experienced developers, we deliver the best quality solutions for Odoo Integrations.
This is the heading