The best open-source ERP system, with a user base of seven million people worldwide, offers a single tool for businesses of all types.
Odoo is a comprehensive business management software that can handle all aspects of a company's operations with its various modules. It was founded in 2005 by Fabien Pinckaers and was initially called TinyERP. As the platform grew in popularity, it was renamed Odoo starting with version 8. The latest version, V15, is considered the most advanced and fastest version of Odoo to date.
One of the key factors contributing to Odoo's success is its open-source nature, which makes it accessible to businesses of all sizes. It also offers over 28,500 add-on modules, including both paid and free apps, which can provide additional features and help businesses streamline their operations. With more than 7 million users worldwide, Odoo has become a popular choice for businesses due to its reliability, efficiency, and cost-effectiveness.
What distinguishes Odoo ERP from other similar software?
There are several factors that contribute to Odoo's popularity and make it stand out from its competitors.
Flexibility
A wide range of modules can be customized to meet the specific needs of different businesses. This makes it a versatile and flexible solution that can be tailored to the unique requirements of different organizations.
Open-source nature
As an open-source solution, Odoo is free to use and modify. This makes it an attractive option for businesses that are looking for a cost-effective solution.
Large community of users
Have a large community of users and developers, which means that it is constantly being updated and improved. This makes it a reliable and constantly evolving solution.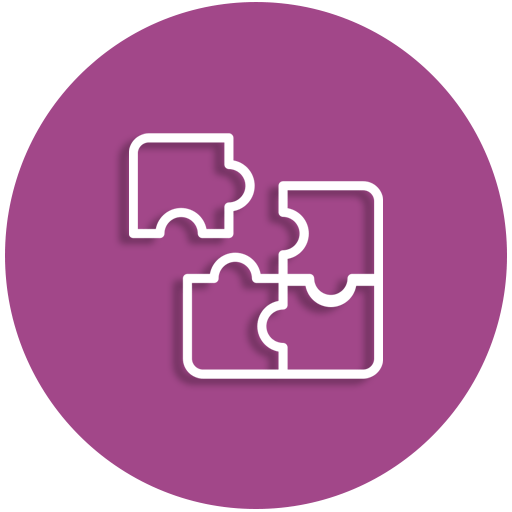 Integration with other systems
Easily integrated with other systems and applications, which makes it a convenient and seamless solution for businesses that use multiple tools.
Ease of use
User-friendly and easy to use, which makes it a good choice for businesses of all sizes, including those with limited technical expertise.
Customization options
Wide range of customization options that allow businesses to tailor the platform to their specific needs. This includes the ability to add custom fields and views and to create custom reports and dashboards.
Why ODOO ERP
for your business
There are many reasons to consider using Odoo ERP. Its modular approach to business operations allows for application-specific modules to work together in a seamless and efficient manner, delivering reliable, cost-effective business management. Additionally, the platform takes a centralized approach to operations, with a single central inventory management system that can be used to effectively run retail, wholesale, and e-commerce operations. All company information is stored in a central database, which allows for an easy exchange of information both within and outside the organization, facilitating effective communication.
All of the modules in the Odoo ERP system are designed to perform specific functions and work together to help businesses achieve their goals. These modules are integrated to provide a comprehensive solution for managing various aspects of a business, such as accounting, inventory management, project management, and e-commerce.
At Cypersystems, we are experts in Odoo and have a wealth of experience in helping organizations implement, customize, and use the platform effectively. Our team of experienced Odoo consultants has a deep understanding of the platform and can assist organizations in achieving their business goals through the use of Odoo.
If you are looking for a reliable and experienced Odoo consultancy that puts customer satisfaction first, look no further than Cyper systems. Contact us today to learn more about how we can help your organization succeed with Odoo
Business Industries in Odoo
Each module performs certain functions which are interlinked with each other.