User-friendly quotation software
Effective sales management is crucial for businesses of all sizes and industries. To stay competitive, companies are turning to specialized tools and software to manage their sales operations. Odoo ERP offers a dedicated sales management module that helps businesses prioritize their sales efforts and streamline their operations. This module is highly valuable for any organization as it can bring reliability, efficiency, and simplicity to their sales processes.
Create and send quotations electronically
High-quality and
thorough quotations
There are pre-designed quotation templates that can be used as is or modified to fit your specific needs. These customized templates can be saved for future use.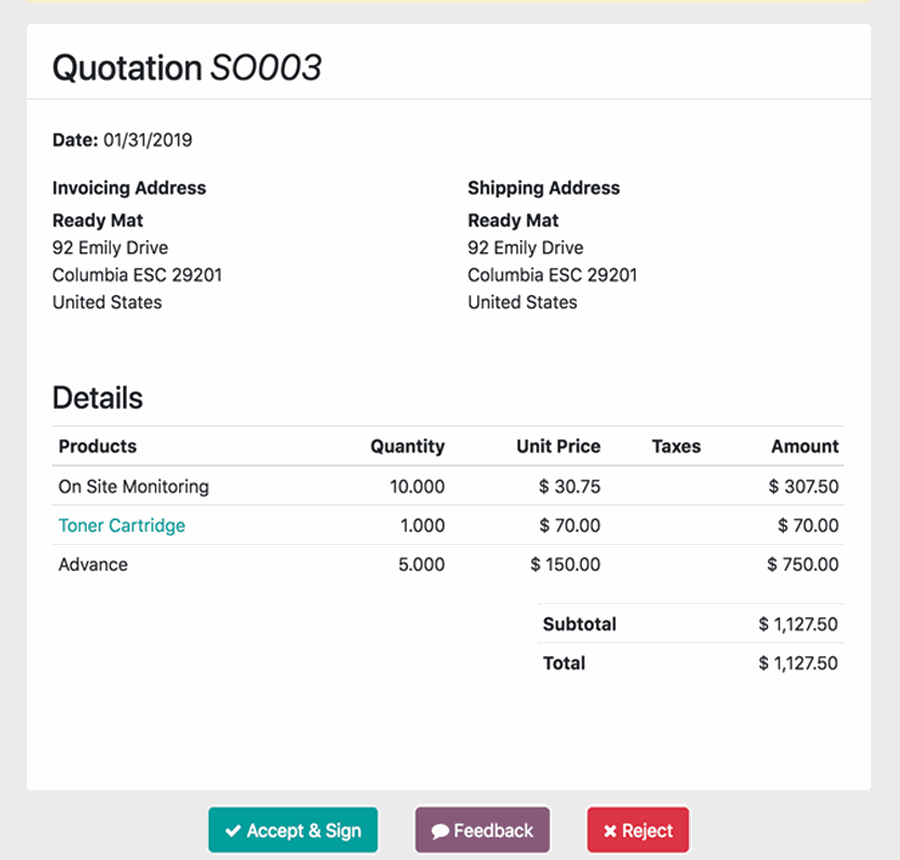 Arranging orders and contracts
Streamlining operations to prioritize customer relationships and increase revenue
From quotations to sales orders
Easily convert quotations into sales orders with a single click, or have the customer sign off on it with a quick electronic signature.
"Odoo's recurring contracts feature allows you to invoice customers based on time and materials, track invoicing phases, identify renewal and upselling opportunities, and manage subscriptions with ease.
Let your customers help themselves
With the customer portal, your customers can easily access their quotations, sales orders, and delivery orders. To save time, use Odoo Sign to quickly obtain signatures on NDAs, contracts, or any other PDF document.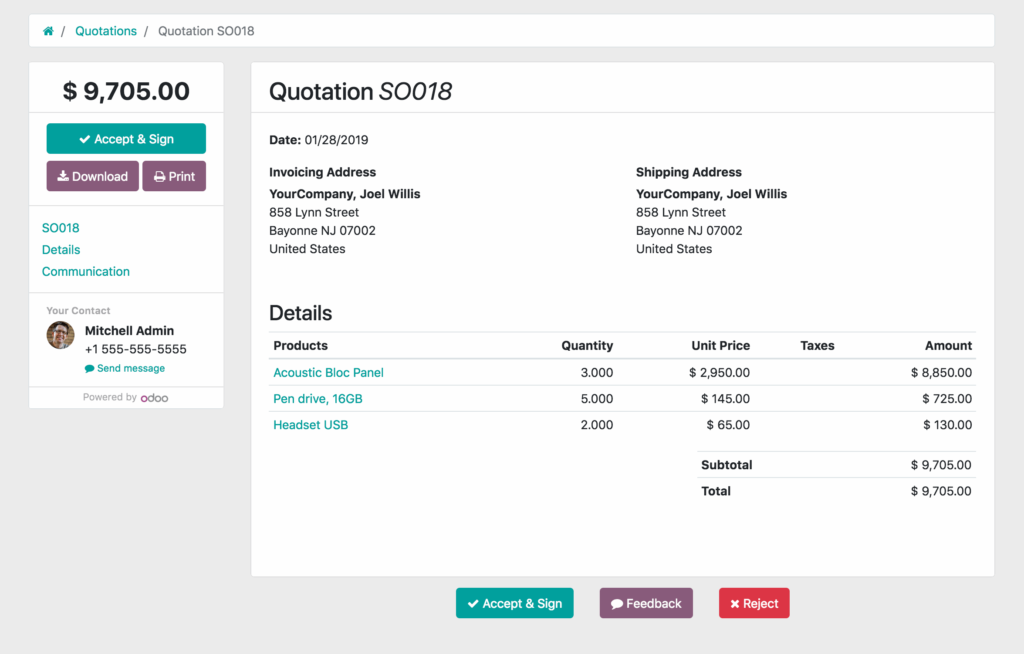 At Cypersystems, we are experts in Odoo and have a wealth of experience in helping organizations implement, customize, and use the platform effectively. Our team of experienced Odoo consultants has a deep understanding of the platform and can assist organizations in achieving their business goals through the use of Odoo.
If you are looking for a reliable and experienced Odoo consultancy that puts customer satisfaction first, look no further than Cyper systems. Contact us today to learn more about how we can help your organization succeed with Odoo
Business Industries in Odoo
Each module performs certain functions which are interlinked with each other.