The most effective tool for managing production
Manufacturing, which has its roots in commodity production dating back to the ice ages, has evolved into the automated production process we know today. In order to effectively manage this production process, the tools used must be able to handle multiple constraints and control centers of operation.
Odoo is a software platform that offers a range of business applications, including tools specifically designed for manufacturing companies. These tools can help manufacturers streamline their operations and improve efficiency by automating various tasks, such as production planning, inventory management, and quality control. With Odoo, manufacturers can also track and analyze production data to identify areas for improvement and optimize their processes. In addition to its manufacturing-specific features, Odoo also includes a range of general business applications, such as accounting, project management, and customer relationship management, which can be useful for manufacturers looking to manage all aspects of their operations in one place.
Master production schedule
Complete management and visibility
Engineering and planning tools
A module specifically designed for managing manufacturing operations
The manufacturing module will serve as the central hub for managing all production activities within your facility.
Forecast needs
& resources
"Plan the schedules of your teams across multiple projects, taking employee vacation time into consideration. Use forecasts based on similar projects and more accurately estimate deadlines for upcoming projects. Compare these forecasts with actual timesheets to increase profitability.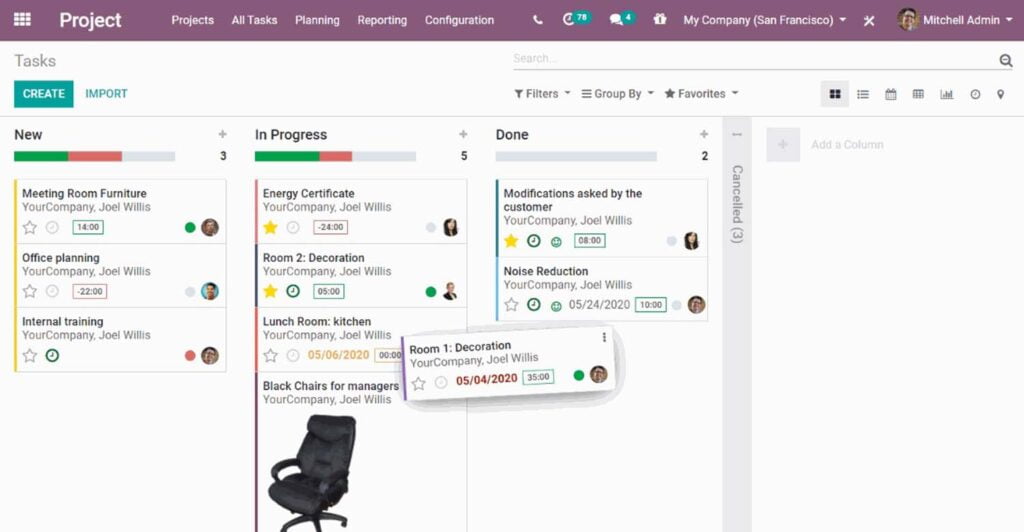 Utilize the benefits of visual data
Simplify your processes and improve collaboration among employees. Divide your project into manageable tasks and assign them to your team to facilitate better collaboration. Customize the stages of each project to streamline your workflow overview and increase the overall efficiency of the project.
Manufacturing involves more than just production
Efficiently manage the entire production process for your manufacturing facility, from planning to deployment of finished products to inventory, using the dedicated manufacturing module and its associated modules. This module allows you to plan and oversee the engineering aspects of manufacturing operations, and can be integrated with advanced external tools for further efficiency.
At Cypersystems, we are experts in Odoo and have a wealth of experience in helping organizations implement, customize, and use the platform effectively. Our team of experienced Odoo consultants has a deep understanding of the platform and can assist organizations in achieving their business goals through the use of Odoo.
If you are looking for a reliable and experienced Odoo consultancy that puts customer satisfaction first, look no further than Cyper systems. Contact us today to learn more about how we can help your organization succeed with Odoo
Business Industries in Odoo
Each module performs certain functions which are interlinked with each other.