3 Best Prototyping Tools For UI/UX Designers in 2020-21
" If a picture is worth a thousand words, a prototype is worth 1000 meetings"
Mobile app designers are always looking for the right tool that will make their designs worthwhile for the end-user experience. Developing a valuable mobile app requires top-notch skill, creativity, and of course the right tools.
As a mobile application developer or website designer, it's very difficult to understand the actual requirement of the client. To understand the customer's brain the organizer takes after a movement of social occasions, messages, or phone dialogs to reach their final plan. Then also there is a chance of last-time changes after the completion of development. All these problems can be able to solve by using prototyping tools. But the selection of UI/UX software is very important.
Through the prototyping tool, the client gets a visual overview of what is going to be made before developing the product. So the client can be able to decide whether the product is suitable or not at the initial stage. It helps the developers also and is easy to develop without any conflict. At the end of the day, prototyping tools become a platform for full creativity and experimentation for the product team.
How to find the best prototyping tool?
Now there are so many prototyping tools available in the market, that selecting prototyping tools is very important. But choosing the right one is not an easy task. Choosing the right tool is the key to describing your thoughts and collaborating better with your clients. Every tool is different from the other as it lacks or has a new feature to stand out from the rest.
A few factors need to be evaluated for that tool to check whether it fits our needs or not.
1. Ease of use and comfort :
Time leads the world, so the tool must be easy to use for a designer to save time. The prototyping tool must reduce the number of steps to complete the task in a better way. So the designer gets more comfortable working on any difficult task.
2. Learning Curve :
The rate of a person's progress in gaining experience or new skills. Let's call it the learning curve i.e., all prototyping tools have various features. Tools are different from each other. how long it takes for a designer to get a hold of the tool, time-consuming to learn the prototyping tool is very important
3. Sharing :
Alone we can do so little; together we can do so much. Teamwork is the key to the design. Every designer has a different view of the same task. So the selection of prototyping tools must have the ability for multiple people to be in sync with each other.
4. Usage :
There is a very important one for selecting a prototyping tool. When we create a mockup of a product the designer uses any other software like adobe photoshop, it would be great if your prototyping software could directly use the files produced by these apps without requiring you to export assets separately.
5. Cost :
Some of the prototyping tools are highly priced and some are free to use. First, study well the features of the tools in detail and select the tool that you are comfortable with features, also don't forget about your budget. There are so many features in all prototyping tools, do not be blinded by the features.
6. Fidelity :
What would be the requirement for the prototype? Whether you just require a mockup of the app layout or do you need something that supports more details and complex interactions? There can be different requirements for projects which could be classified into low, medium, and high fidelity. Low fidelity would mean that we just want to test the idea. On the other hand, Medium fidelity would be when we're focusing on layout, information, and interaction design. And finally, High fidelity when the most important things are visual design, animation, and micro-interactions.
Top 3 prototyping tools for UI/UX:
Adobe XD vs Sketch vs InVision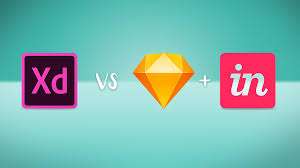 Adobe XD vs Sketch vs InVision studio is a very common topic among designers who are looking for the best design software. Sketch has been the first application of choice for UX and UI designers. But in the last three years, we have seen many new contenders for Sketch's crown. Two of them that have made the biggest strides are Adobe XD, and InVision Studio.
These three tools have many features in common but there are some differences too. For example, the first comparison, Adobe XD vs Sketch, makes sense, especially for the similar interface which is user-friendly and has a minimalistic style.
Adobe XD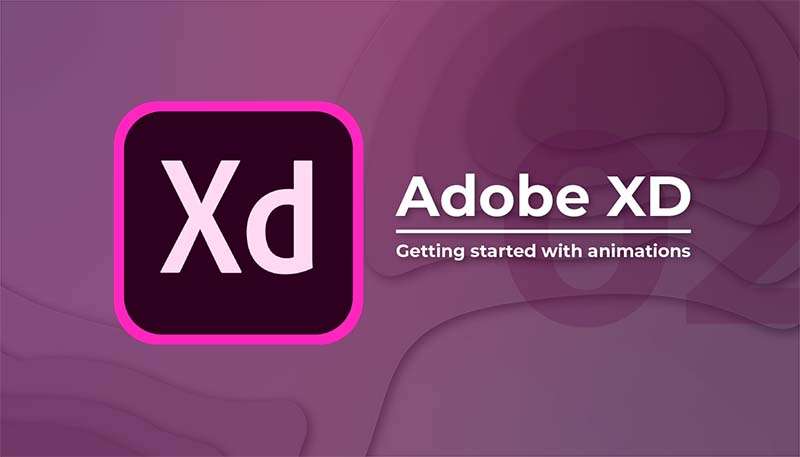 Adobe XD is a vector-based user experience design tool for web apps and mobile apps, developed and published by Adobe Inc and released on 18 October 2017. It is available for macOS and Windows, although there are versions for iOS and Android to help preview the result of work directly on mobile devices. Adobe XD supports website wireframing and creating click-through prototypes.
The interface is kept relatively simple, with the toolbar that is aligned at the side, as well as the large artboard area. Comparing Adobe XD vs Sketch makes sense, especially for this similar interface which is user-friendly and has a minimalistic style.
Sketch

The sketch is a vector graphics editor for macOS developed by the Dutch company Sketch B.V. (formerly named Bohemian Coding). It was first released on 7 September 2010 and won an Apple Design Award in 2012. Sketch has more recently added features for prototyping and collaboration. Being only available for macOS, third-party software and handoff tools may be used to view Sketch designs on other platforms.
When Sketch first came out it completely disrupted the interface design space, but Adobe XD and InVision Studio have recently come forward as new challengers. They offer unique functionality like prototyping and live collaboration. I've recently been researching these tools for my side project, uxtools.co, and wanted to share what I believe that the most noteworthy decision points. Also, from my point of view, learning to sketch is very useful and it does not take too much to become a Sketch Pro.
InVision Studio
InVision Studio is a new piece of software, released in 2019, that allowed designers to build more advanced animation and micro-interactions. Studio also integrated with InVision's link to Sketch via its Craft plug-in.
InVision Studio has got a nice dark UI by default, that helps to focus on the work to be done in the evening. However, with macOS Mojave, every app can look like this quite easily. When they created, they were inspired by the other design tool, I am thinking of the Sketch app.
Apps Comparison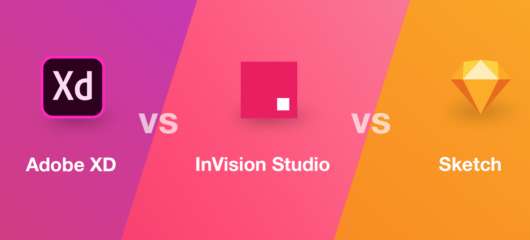 1. Pricing
The budget can be a big deal when you're working on your own resources. Some of these licenses have educational and promotional pricing (often 50% off), so don't miss that part. For example, Adobe XD will get you there for free as long as you're not working on a team.
Sketch: $99 per license that gets you the Mac App for life and access to the next production versions of the app.
Adobe XD: Adobe XD offers free and paid plans, depending on an individual's or team's needs. Paid plans start at $9.99/month.
InVision Studio: Free right now.
2. Live Collaboration
Nobody likes to send at the end of the day "v2.0", "v2.0.1", and "v2.0.1.2". Live Collaboration can help us, especially live comments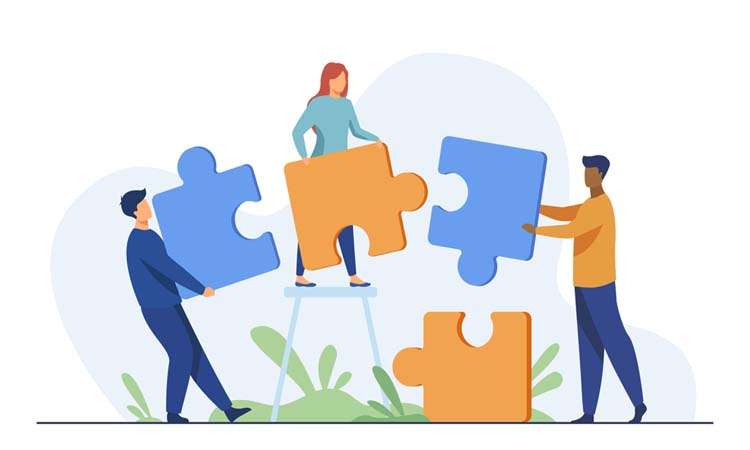 Sketch: Not natively, but a plug-in, Picnic, is looking to change that. Also, they have Sketch for Teams.
Adobe XD: It offers real-time Co editing, launched at Adobe MAX 2019.
InVision Studio: Not currently possible, but can generate share links.
3. Platform
Though Sketch has been immensely popular, it forces designers to only use Mac, which alienates developers from accessing design files.
Sketch: Mac only.
Adobe XD: Mac and Windows. Subject to the same limitations as the CC suite.
InVision Studio: Mac and Windows.
4. Handoff
Recently a few apps have been developed specifically to deliver specs (sizing, spacing, color) to developers, but design tools are starting to integrate this functionality natively.
Sketch: They've recently launched their own native developer handoff feature — Cloud Inspector. There's even an entirely free alternative called [Sketch measure]that works just as well.
Adobe XD: It offers design specs that allow a designer to create a shared link that contains measurements, assets, and automatically-generated CSS code snippets
InVision Studio: They have "Inspect Now".
5. Offline
This is so important. Some online apps can protect your information when Wi-Fi goes down, but it is a need for full access to open, use, and save from the app offline.

Sketch: Sure.
Adobe XD: Sure.
InVision Studio: Sure.
6. Prototyping
There are literally dozens of these apps nowadays, but they might become extinct as Adobe XD brings prototyping directly to the design tool. Keep your eye on these.
Sketch: Yes!
Adobe XD: Yes, native prototyping within the app. Adobe XD also supports voice prototyping and keyboard/gamepad support
InVision Studio: Yes also animations.
7. Symbols
Symbols can make your work easier, these have completely changed the design process. Forget building and duplicating list items over and over, let symbols do the work for you.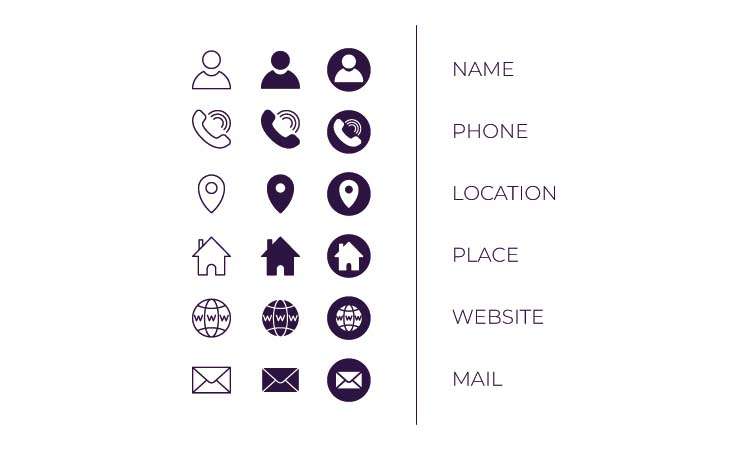 Sketch: The symbol functionality in Sketch is very impressive, and continues to improve. Symbols can be updated across entire documents and can resize responsively (that means less work for you when changing screen sizes).
Adobe XD: It offers components that can be used throughout a document as well as linked across documents. It also allows designers to create variations of a component for different interactions, known as component states.
InVision Studio: they have components that are close approximate to the symbol conventions found in other applications. Components in their final form will honor a broad, scalable hierarchy that allows designers to quickly build up, mix, and match components intelligently across their designs.
Conclusion
When talking about the best design software, these three tools are extremely well-suited for modern designer needs.
Sketch has a big loss here because it is only available for Mac users. And as such, it lets tools like InVision Studio and Adobe XD innovate beyond the basic necessities. Also, in terms of design tools, Adobe XD vs Sketch, the first one provides a robust set of responsive while the second one doesn't have this feature built-in, but it has many plugins. If your tool does something better than the other, it is often enough of a reason to switch over.
When talking about Adobe XD vs Sketch, the first one's future is looking very bright and will win over many Sketch users. InVision's change of focus may ensure its survival but one thing is for certain, Adobe XD is here to stay. The Adobe XD powerhouse is strong, and smaller companies like InVision and Sketch will have to work hard to stay relevant in the future.
People would prefer to design and work in just one place. If you're a part of a team, then Adobe XD is undoubtedly for you.
After all, the first is Adobe XD, the second is Sketch, and the third is InVision Studio.
Try all three out to see which one is better for your use cases. I hope this comparison – Adobe XD vs Sketch vs InVision – helped you decide which design tool is better for you.